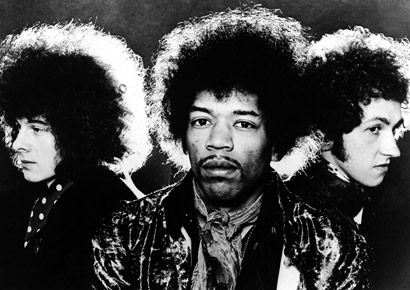 More than 40 years after Jimi Hendrix's death, a new album of previously-unreleased material from the guitar virtuoso will be released on Tuesday.
The posthumous album follows the success of the rock guitar icon's new single
Somewhere
, which went to number one in the US Billboard Hot 100 Singles chart last month
The material for the album has been plucked from a Hendrix musical vault that producers say has survived the test of time.
People, Hell And Angels
is billed as a collection of 12 previously-unreleased studio performances by Hendrix, Sky News reported
But fans note that some of the music has emerged in other forms since his death in London at the age of 27 from an accidental drug overdose.
The album arrives with the simultaneous release of newly-struck mono vinyl editions of early Hendrix classics
Are You Experienced
and
Axis: Bold As Love
.
The tracks on
People, Hell and Angels
were planned as a follow-up to the influential guitar player's 1968 chart-topping album
Electric Ladyland.
Feeling constrained by the limitations of the Jimi Hendrix Experience trio (which included drummer Mitch Mitchell and bassist Noel Redding), the guitarist had already started working with an eclectic group of musicians.
They included the Buffalo Springfield's Stephen Stills, drummer Buddy Miles, saxophonist Lonnie Youngblood and bassist Billy Cox, with whom Hendrix had served in the US military.
The resulting sessions, culled from 1968 and 1969, form the basis of
People, Hell And Angels
which is co-produced by Janie Hendrix, original engineer and mixer Eddie Kramer and long-time Hendrix historian John McDermott.