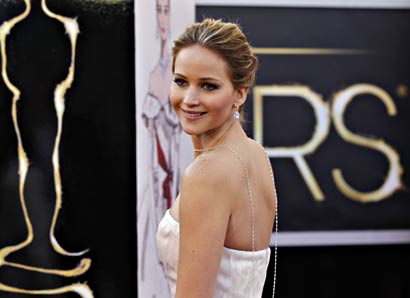 Jennifer Lawrence has admitted that her new Dior ad campaign has been given a few touch ups.
The Oscar-winning actress told
Access Hollywood
that person in the the ad campaign doesn't look like her at all.
"I love Photoshop more than anything in the world. Of course it's Photoshop, people don't look like that," the
New York Post
quoted her as saying.
The 22-year-old actress has gained support from her followers on Twitter, who are applauding her for admitting that her natural beauty had a little help from technology.